When it comes to hosting an unforgettable event, the right entertainment can make all the difference. That's where Ultimate-MobileGaming.com comes into play. Offering a range of cutting-edge party equipment rentals, this premier service takes your event to the next level. In this article, we delve into the world of Ultimate-MobileGaming.com, exploring the endless possibilities that await you and your guests. Let's dive in and discover how you can create a truly memorable experience!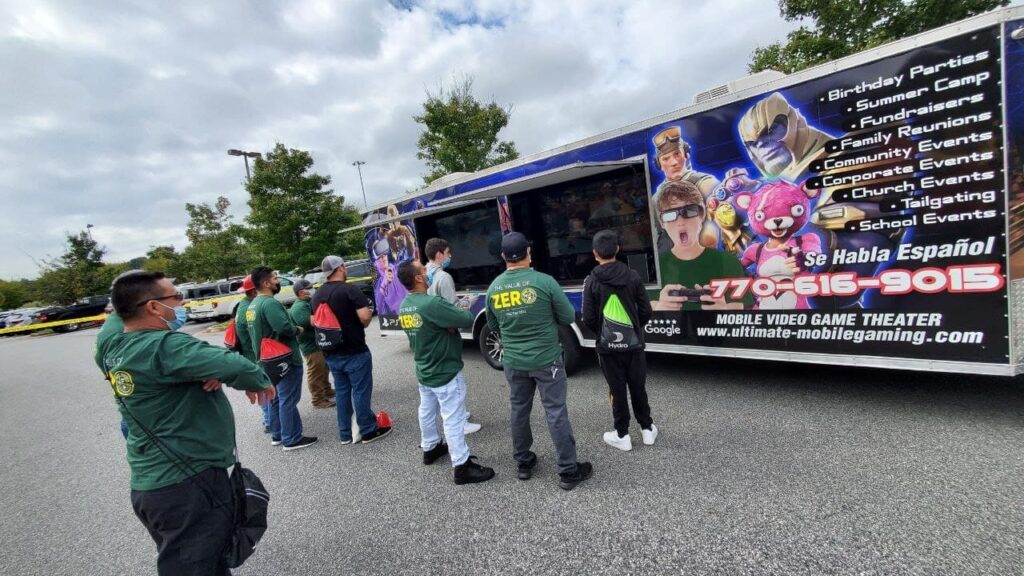 Ultimate-MobileGaming.com: Your Go-To Party Equipment Rental Service
Ultimate-MobileGaming.com is your partner in creating events that leave a lasting impression. With a focus on immersive gaming experiences and top-notch equipment, this service takes entertainment to new heights.
Unveiling the Experience
State-of-the-Art Equipment: At Ultimate-MobileGaming.com, you have access to the latest and greatest in entertainment technology. From high-definition screens to top-tier gaming consoles, our equipment sets the stage for an unforgettable event.
Customized Entertainment: Whether it's a birthday party, corporate event, or community gathering, Ultimate-MobileGaming.com offers a range of entertainment options that can be tailored to suit your event's unique theme and audience.
Seamless Setup: Don't worry about the technicalities. Ultimate-MobileGaming.com takes care of equipment setup and logistics, ensuring that you can focus on enjoying the event.
Why Choose Ultimate-MobileGaming.com?
Memorable Experiences: When you choose Ultimate-MobileGaming.com, you're choosing to create memories that your guests will talk about for years to come.
Flexible Options: With a diverse range of party equipment rentals, you have the flexibility to choose the entertainment that best fits your event's needs.
Expert Assistance: Our team of professionals is dedicated to making your event a success. From equipment setup to technical support, we're here to ensure a smooth and enjoyable experience.
A Glimpse into the Possibilities
Gaming Galore: Immerse yourself in a world of virtual adventures with Ultimate-MobileGaming.com's gaming stations. From multiplayer battles to solo quests, the gaming experience is unmatched.
Innovative Setups: Ultimate-MobileGaming.com brings creativity to the forefront. Our setups are designed to captivate and engage guests, creating a visually stunning environment.
Interactive Fun: The party equipment offered by Ultimate-MobileGaming.com encourages social interaction and engagement, making it perfect for group events and celebrations.
FAQs about Ultimate-MobileGaming.com
What Types of Events Can Benefit from Ultimate-MobileGaming.com's Services?
Ultimate-MobileGaming.com caters to a wide range of events, including birthday parties, corporate gatherings, team-building events, community festivals, and more.
Is the Equipment Suitable for All Ages?
Absolutely! Ultimate-MobileGaming.com offers equipment and entertainment options that cater to guests of all ages, from children to adults.
Can I Customize the Equipment Setup?
Yes, Ultimate-MobileGaming.com allows for customized equipment setups to match your event's theme and atmosphere.
How Far in Advance Should I Book?
To secure your desired equipment and date, it's recommended to book with Ultimate-MobileGaming.com well in advance, especially during peak event seasons.
Is Technical Support Provided during the Event?
Definitely! Ultimate-MobileGaming.com provides on-site technical support to ensure that the equipment runs smoothly and that guests have an enjoyable experience.
Can I Combine Different Entertainment Options?
Absolutely! Ultimate-MobileGaming.com offers a variety of entertainment options that can be combined to create a diverse and engaging event experience.
Conclusion
When it comes to hosting an event that stands out, Ultimate-MobileGaming.com is your go-to party equipment rental service. With cutting-edge equipment, customizable setups, and a commitment to delivering memorable experiences, this service has everything you need to take your event to the next level.