Gaming has transcended from a mere pastime to a full-blown cultural phenomenon, and now, it's hitting the road! In this article, we'll delve into the world of ultimate mobile gaming, featuring gaming trucks, laser tag experiences, and the excitement that Atlanta has to offer. Get ready to embark on a journey where entertainment, technology, and social interaction converge in the most exhilarating ways possible.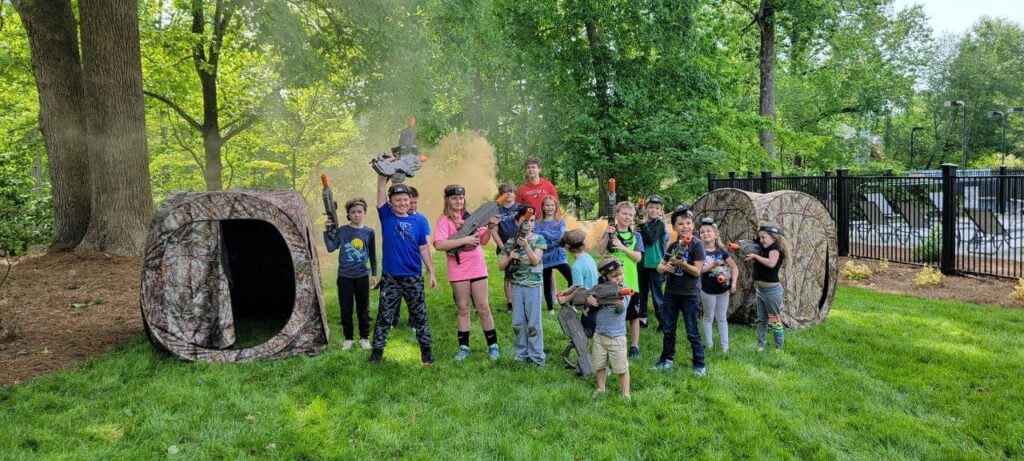 Ultimate Mobile Gaming: The Gaming Truck Revolution
Imagine a massive truck packed with the latest gaming consoles, high-definition screens, and an array of thrilling games. That's what the gaming truck revolution brings to the table. These mobile gaming havens drive to your location, turning any event into a gaming extravaganza. With a focus on providing the ultimate gaming experience, these trucks are equipped with multiple gaming stations, comfortable seating, and even climate control to ensure hours of uninterrupted entertainment.
Gaming Trucks: Taking Entertainment on Wheels
Gaming trucks are not just your average trucks; they are rolling game parlors that cater to gamers of all ages. From action-packed adventures to sports simulations, these trucks offer a diverse selection of games that can satisfy any gaming palate. It's not just about the games, though; it's the social experience that sets gaming trucks apart. Players can compete with friends, engage in multiplayer battles, and share memorable moments right inside the truck.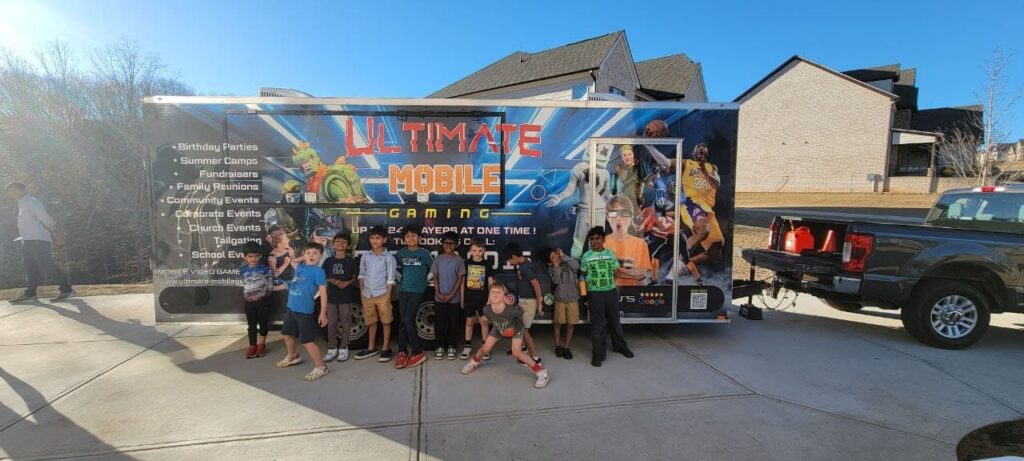 Laser Tag Atlanta: A Thrilling Adventure Awaits
For those seeking a more interactive and physically engaging gaming experience, laser tag in Atlanta takes the spotlight. Equipped with high-tech gear, players immerse themselves in futuristic battlegrounds where strategy and precision reign supreme. Laser tag venues in Atlanta offer various themes and scenarios, from post-apocalyptic landscapes to alien invasions, providing a thrilling escape from reality.
Mobile Gaming Trucks and Laser Tag: The Perfect Combo
If you're torn between a gaming truck and a laser tag adventure, why not have both? Some gaming trucks now offer integrated laser tag experiences, combining the excitement of console gaming with the physical engagement of laser tag battles. Imagine stepping out of a gaming truck and into a laser tag arena to continue the gaming frenzy with your friends.
The Ultimate Mobile Experience: From Parties to Events
Gaming trucks and laser tag adventures aren't just limited to private parties; they are also a hit at public events, festivals, and corporate gatherings. The versatility of these mobile entertainment options makes them a fantastic addition to any occasion, providing a unique blend of entertainment and social interaction that appeals to people of all ages.
Exploring Laser Tag Atlanta: An Unforgettable Adventure
When it comes to laser tag, Atlanta offers a plethora of options that cater to all levels of players. From beginners to seasoned veterans, everyone can enjoy the heart-pounding action of laser tag in immersive arenas that transport players to different worlds.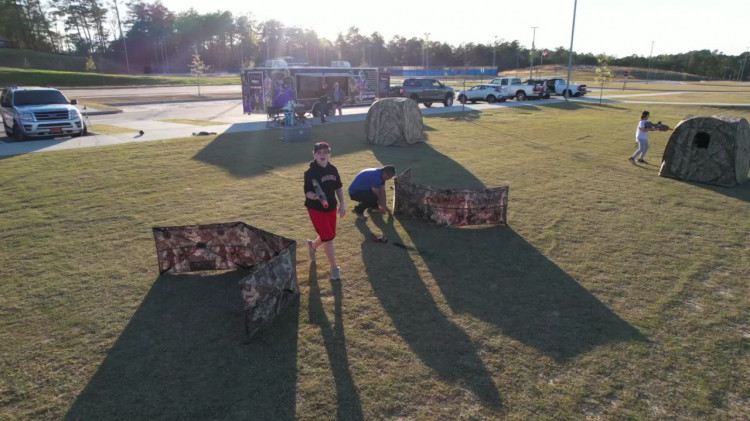 Ultimate Mobile Gaming: FAQs
Q: What is a gaming truck? A: A gaming truck is a mobile entertainment unit equipped with gaming consoles and screens, providing an immersive gaming experience.
Q: How does laser tag work? A: Laser tag is a team-based game where players wear vests and carry laser guns to tag opponents with lasers, scoring points for hits.
Q: Can I book a gaming truck for private events? A: Absolutely! Gaming trucks are a popular choice for birthday parties, corporate events, and other private gatherings.
Q: Is laser tag suitable for all ages? A: Yes, laser tag is designed to be enjoyed by people of all ages, making it a great choice for family outings or team-building activities.
Q: How do I find laser tag venues in Atlanta? A: You can search online for laser tag venues in Atlanta or visit entertainment directories to discover the options available.
Q: Are gaming trucks and laser tag experiences safe? A: Yes, both gaming trucks and laser tag experiences are designed with safety in mind, with proper equipment and trained staff ensuring a secure environment.
Conclusion
The world of ultimate mobile gaming offers a fusion of entertainment and social interaction that brings people together through shared experiences. From the thrill of gaming trucks to the excitement of laser tag adventures, Atlanta provides an array of options for gamers and enthusiasts alike. Whether you're looking to celebrate a special occasion or simply want to immerse yourself in the world of gaming, the ultimate mobile gaming experience awaits you.