In today's fast-paced world, the gaming industry has evolved into a multi-billion-dollar business, captivating players of all ages. As gaming enthusiasts seek unique and immersive experiences, the concept of mobile gaming trucks has gained immense popularity. These mobile gaming setups bring the thrill of gaming directly to your doorstep, offering a convenient and exciting way to enjoy video games with friends and family. If you're looking to host the ultimate gaming party or indulge in a gaming extravaganza, look no further than Ultimate-MobileGaming.com. In this article, we'll delve into the world of gaming trucks, exploring what they are, the benefits they offer, and how you can book one for an unforgettable gaming experience.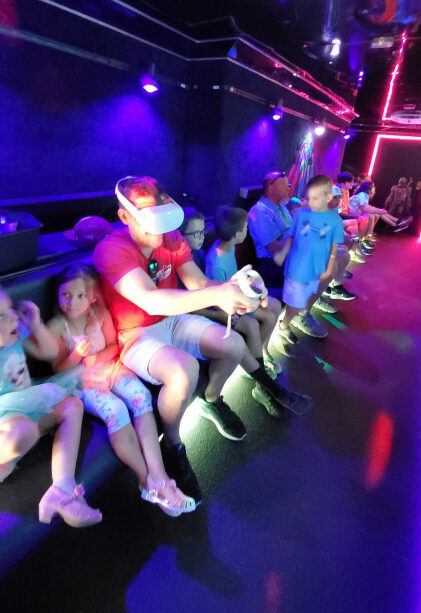 1. Introduction
In an age where technology continues to reshape entertainment, gaming has transcended from a mere pastime to a culture. People crave immersive experiences that foster engagement and connection. Gaming truck mobiles have emerged as a response to this demand, offering a unique way to enjoy video games on the go.
2. What are Gaming Truck Mobiles?
Gaming truck mobiles, also known as mobile gaming trucks or game trucks, are specially designed vehicles equipped with state-of-the-art gaming consoles, high-definition screens, and comfortable seating. These trucks are essentially a portable gaming lounge that can be parked at various locations, allowing players to step inside and immerse themselves in a world of virtual adventures.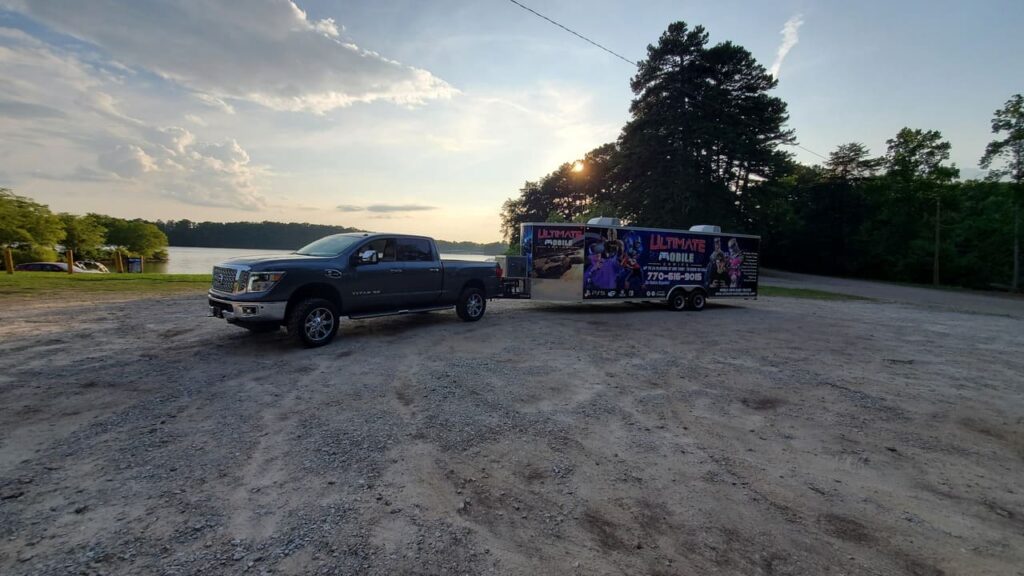 3. The Advantages of Mobile Gaming Trucks
The appeal of gaming trucks lies in their convenience and novelty. Players no longer need to travel to a specific venue or set up complicated gaming systems. These mobile setups bring the games to you, whether it's your driveway, a park, or a special event. Additionally, gaming trucks create a social and interactive gaming experience, fostering camaraderie among players.
4. Why Choose Ultimate-MobileGaming.com?
When it comes to booking a gaming truck mobile, Ultimate-MobileGaming.com stands out as a premier choice. With a diverse collection of games and a commitment to exceptional customer service, they ensure that your gaming experience is nothing short of extraordinary.
5. Booking Your Gaming Truck Experience
Booking a gaming truck with Ultimate-MobileGaming.com is a straightforward process. Simply visit their website, browse through their available trucks and packages, and choose the one that suits your preferences. Whether it's a birthday party, a corporate event, or a casual gathering, they have options to cater to different occasions.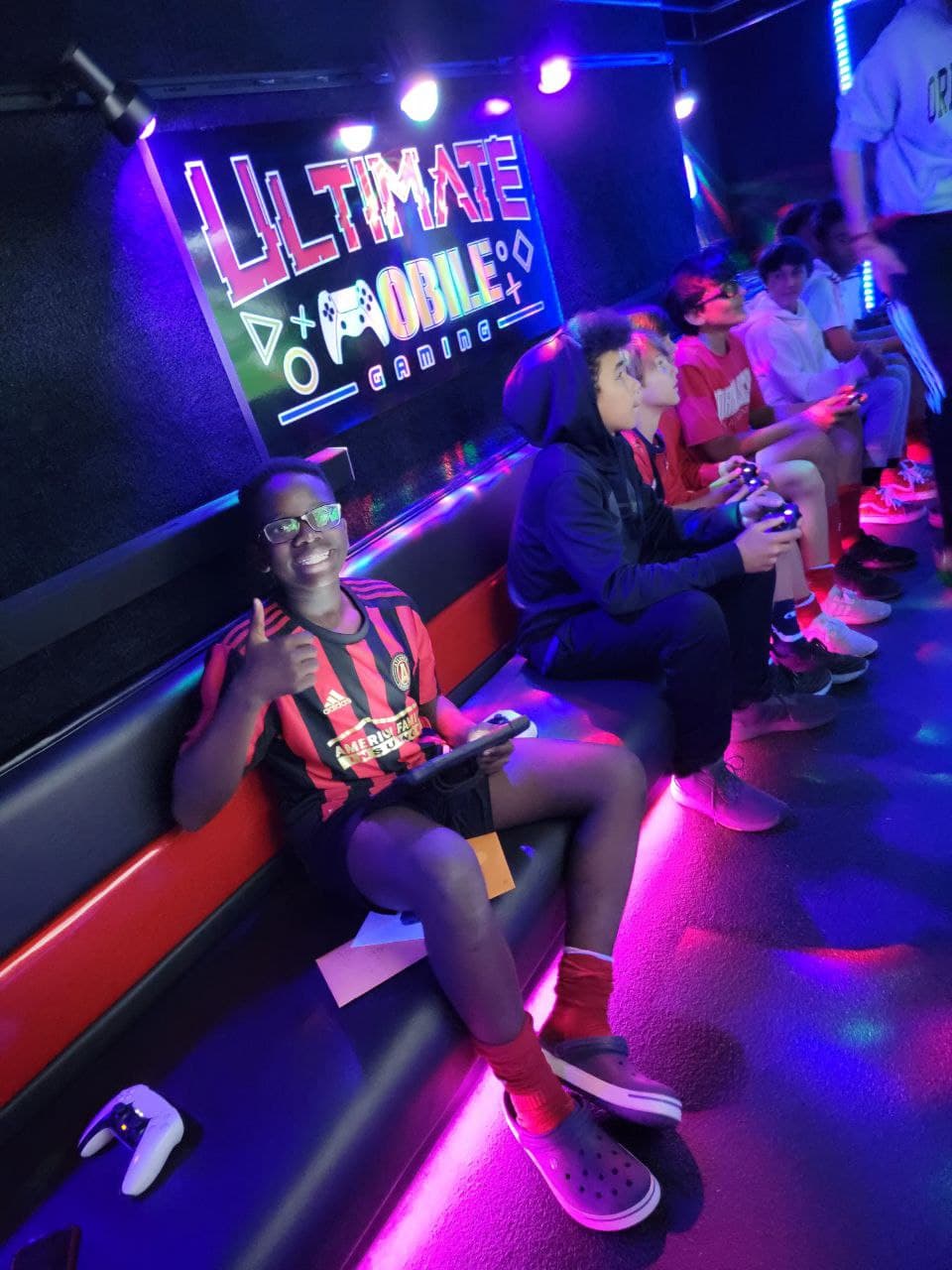 6. Customizing Your Gaming Experience
One of the highlights of booking through Ultimate-MobileGaming.com is the ability to customize your gaming experience. From selecting the games you love to choosing the interior ambiance of the truck, personalization adds an extra layer of excitement to your gaming session.
7. The Social Experience of Gaming Trucks
Gaming has always been a social activity, and gaming truck mobiles take this aspect to new heights. Gather your friends, challenge them to epic battles, and create memories that will be talked about for years to come. The shared experience of gaming in a truck amplifies the fun and camaraderie.
8. Gaming Trucks for Events and Parties
Whether you're hosting a kids' party, a teenager's birthday bash, or a team-building event, a gaming truck can elevate the entertainment factor. The truck itself becomes a focal point, and the array of games ensures that every guest finds something they enjoy.
9. Safety Measures and Technical Support
Concerned about safety? Gaming truck companies prioritize safety by adhering to strict guidelines and regularly maintaining their equipment. Additionally, technical support is usually on standby to address any unexpected issues, ensuring a smooth gaming session.
10. Bringing People Together Through Gaming
Gaming has a unique ability to bridge generation gaps and foster connections. A gaming truck mobile encourages interactivity among different age groups, making it an ideal activity for family gatherings and events.
11. Affordability and Accessibility
Contrary to the misconception that such experiences are costly, gaming truck rentals are often quite affordable, especially when considering the value they provide. Moreover, they eliminate the need for expensive gaming setups at home.
12. The Future of Mobile Gaming
As technology continues to advance, the future of mobile gaming trucks looks promising. With the integration of virtual reality, augmented reality, and more sophisticated gaming options, the gaming truck experience is bound to become even more immersive and exciting.
13. Conclusion
In a world where digital interactions have become the norm, the concept of gaming truck mobiles offers a refreshing approach to entertainment. It combines the joy of gaming with the thrill of shared experiences, creating memories that linger long after the game controllers are put down.
14. FAQs
Q1: How many people can a gaming truck accommodate? A: The capacity varies based on the size of the truck, but most trucks can accommodate around 12-20 players.
Q2: Can I book a gaming truck for an outdoor event? A: Absolutely! Gaming trucks are designed to be mobile and can be parked at various outdoor locations.
Q3: What types of games are available in these trucks? A: Gaming truck companies offer a wide range of games, including popular titles from various genres to cater to different preferences.
Q4: Can I request specific games for my gaming session? A: Yes, many gaming truck services allow you to request specific games in advance.
Q5: Are gaming trucks suitable for all age groups? A: Yes, gaming trucks cater to all age groups, making them perfect for family gatherings, birthdays, and other events.