Planning a birthday party and looking for a unique way to make it unforgettable? Look no further! Ultimate-MobileGaming.com is your go-to destination for the ultimate birthday truck rental experience in Winder, GA.
The Birthday Truck Experience
What is a Birthday Truck?
Imagine a party on wheels, equipped with the latest gaming consoles, high-definition screens, and a vast library of games. That's the birthday truck experience at Ultimate-MobileGaming.com. We bring the celebration to you, making it a birthday party like no other.
Ultimate-MobileGaming.com: Your Birthday Party Headquarters
1. Birthday Party Truck Rentals in Winder, GA
No need to stress about venue logistics or entertainment. Our birthday party truck rentals in Winder, GA, ensure that the party comes to you. Gather your friends, and let the gaming celebration begin!
2. Birthday Game Truck Rental Extravaganza
Transform your birthday into a gaming extravaganza with our birthday game truck rental. From competitive multiplayer games to solo adventures, we've got the entertainment covered. It's a birthday party your guests will talk about for years.
3. Hassle-Free Reservations
Booking with Ultimate-MobileGaming.com is easy. Visit our reservation page to secure your date. Act fast—our trucks are in high demand!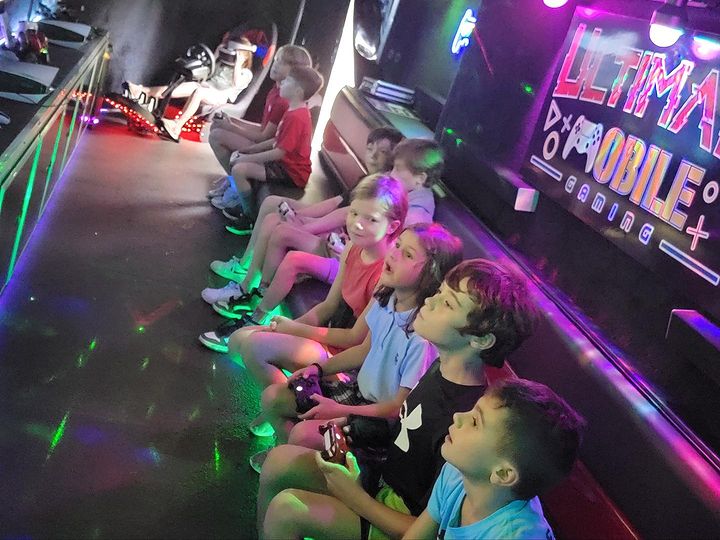 Connect with Ultimate-MobileGaming.com
Stay in the loop with the latest gaming trends, special offers, and more by following us on social media:
Explore Gaming Insights on Our Blog
Dive into the gaming world with our insightful blog. Check out our most recent article for a sneak peek into the excitement that awaits you.
Contact Ultimate-MobileGaming.com Today!
Ready to bring the ultimate gaming experience to your birthday party? Contact us at (770) 616-9015. Elevate your celebration with the premier birthday truck rental service in Winder, GA.
Don't miss out on the fun—reserve your birthday game truck today!