Are you planning a party or event and looking for a unique way to entertain your guests? Look no further! Ultimate-MobileGaming.com is your go-to destination for an unforgettable experience with their top-notch game bus rental services.
The Ultimate Gaming Experience On Wheels
What is a Game Bus?
A game bus is a mobile gaming haven on wheels, equipped with the latest video game consoles and a wide selection of games to suit every gamer's taste. Ultimate-MobileGaming.com takes it a step further by offering an immersive and exciting gaming experience that will leave your guests talking about your event for weeks.
Why Choose Ultimate-MobileGaming.com?
1. Unbeatable Variety
Whether you're into action-packed adventures, sports simulations, or classic arcade games, Ultimate-MobileGaming.com has it all. Their extensive collection ensures that there's something for everyone, making it the perfect entertainment solution for diverse crowds.
2. Affordable Game Bus Rental Prices
At Ultimate-MobileGaming.com, they believe in providing premium entertainment without breaking the bank. Check out their game bus rental prices here and discover how affordable it is to elevate your event with the ultimate gaming experience.
3. Conveniently Located
Wondering, "Is there a game bus rental near me?" Look no further. Ultimate-MobileGaming.com operates in your area, bringing the fun right to your doorstep. No need to worry about transportation or logistics; they've got you covered.
How to Reserve Your Ultimate Gaming Experience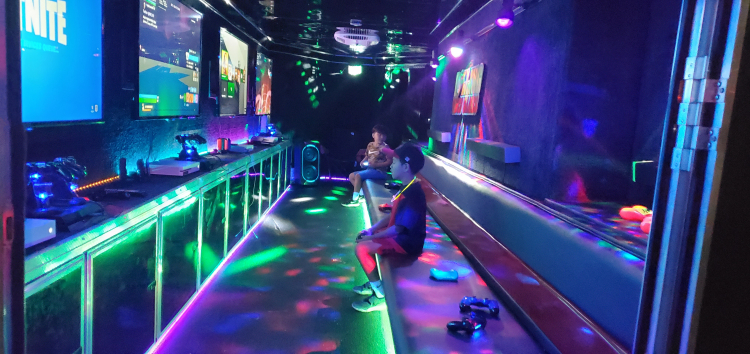 Ready to level up your event? Booking your game bus with Ultimate-MobileGaming.com is a breeze. Simply visit their reservation page and secure your date. Hurry, availability fills up fast!
Stay Connected with Ultimate-MobileGaming.com
Follow Ultimate-MobileGaming.com on social media to stay updated on the latest gaming trends, special offers, and more:
Read the Latest on the Ultimate-MobileGaming.com Blog
Curious about the gaming world? Explore their blog for insightful articles, tips, and news. Check out their most recent article for a glimpse into the excitement that awaits you.
Contact Ultimate-MobileGaming.com Today!
For inquiries and bookings, contact Ultimate-MobileGaming.com at (770) 616-9015. Elevate your event with the ultimate game bus rental experience that will leave a lasting impression on your guests.
Don't miss out on the fun—reserve your game bus today!