Are you ready to take your gaming experience to the next level? Look no further than Ultimate-MobileGaming.com! We bring you the ultimate gaming truck experience that will leave you and your guests thrilled and entertained. With a wide range of games, cutting-edge technology, and a passion for delivering top-notch entertainment, we're here to make your gaming dreams a reality. Get ready to dive into the world of gaming like never before!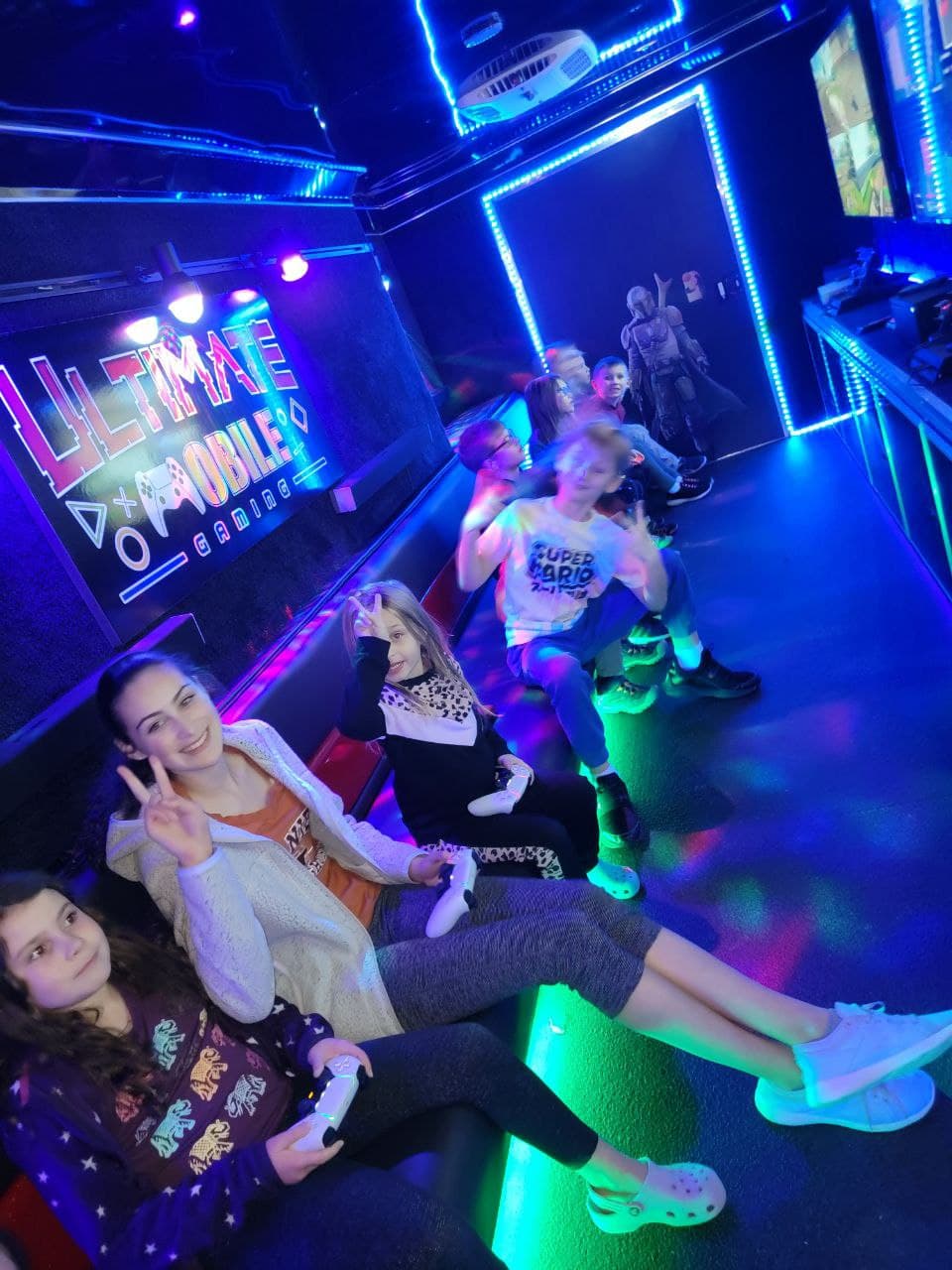 The Ultimate Gaming Truck Experience
Imagine stepping into a state-of-the-art gaming truck filled with the latest consoles, high-definition screens, and an array of multiplayer games. At Ultimate-MobileGaming.com, we've redefined mobile gaming by creating a fully immersive environment that caters to players of all ages. Whether you're a casual gamer or a dedicated enthusiast, our gaming truck has something for everyone.
Gaming Truck Features
Our gaming truck is packed with exciting features that will leave you in awe:
Cutting-Edge Consoles: From PlayStation to Xbox and Nintendo Switch, our gaming truck boasts the latest gaming consoles, ensuring a diverse and thrilling experience.
High-Definition Screens: Immerse yourself in stunning visuals with high-definition screens that make every game come to life.
Multiplayer Delight: Engage in friendly competitions with your friends and family with a wide range of multiplayer games.
Comfortable Seating: Enjoy the gaming marathon in ultimate comfort with our plush seating designed for extended gaming sessions.
Booking the Ultimate Gaming Experience
Booking your gaming truck adventure at Ultimate-MobileGaming.com is as easy as 1-2-3:
Visit Our Website: Head over to our website and explore the variety of gaming packages we offer.
Choose Your Package: Select the package that suits your event's size and requirements. From birthday parties to corporate gatherings, we've got you covered.
Secure Your Slot: Pick your preferred date and time, and book your slot to guarantee an unforgettable gaming experience.
Why Choose Ultimate-MobileGaming.com?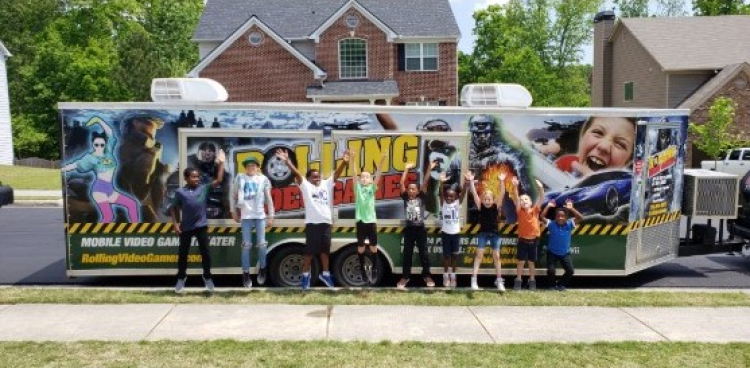 We're not just another gaming truck service – we're your partners in creating memorable experiences. Here's why choosing us is a no-brainer:
Expertise: With years of experience in the gaming industry, we know how to curate the perfect gaming environment for maximum enjoyment.
Variety: Our extensive library of games ensures that there's something for everyone, from action-packed shooters to family-friendly adventures.
Exceptional Service: Our team is dedicated to making your event a success. From setup to assistance during the event, we're here for you.
Flexibility: We cater to a wide range of events, including birthdays, weddings, corporate team-building, and more. Customize your experience to suit your needs.
Positive Reviews: Don't just take our word for it – our satisfied customers have raved about the excitement and fun they've had with us.
FAQs
Q: How much does it cost to book the gaming truck? A: Our pricing varies based on the package you choose. Visit our website for detailed pricing information.
Q: Can I book the gaming truck for a corporate event? A: Absolutely! We offer tailored packages for corporate events, ensuring a unique and engaging experience for your team.
Q: Are there age restrictions for participants? A: While we cater to gamers of all ages, some games may have age restrictions. Our team will guide you through suitable options for your group.
Q: How far in advance should I book? A: To secure your preferred date and time, we recommend booking at least a few weeks in advance.
Q: What if I need technical assistance during the event? A: Our trained staff will be present throughout the event to provide technical support and ensure a seamless gaming experience.
Q: Can I bring my own games? A: Certainly! If you have specific games you'd like to play, feel free to bring them along. We'll ensure they're compatible with our setup.
Conclusion
Are you ready to embark on a gaming adventure like no other? Look no further than Ultimate-MobileGaming.com. With a commitment to excellence, a passion for gaming, and a dedication to delivering unforgettable experiences, we're your go-to destination for the ultimate gaming truck experience. Book now and let the games begin!