Are you hosting an event and want to take the entertainment to the next level? Look no further! Ultimate-MobileGaming.com offers the ultimate gaming truck rental experience that will leave your guests thrilled. Dive into the world of gaming with our state-of-the-art trucks equipped with the latest consoles and a variety of games for an unforgettable experience.
Unleashing the Gaming Excitement
What is a Gaming Truck?
A gaming truck is not just a mode of transportation; it's a rolling gaming paradise. Imagine a truck decked out with the latest video game consoles, high-definition screens, and an extensive game library. At Ultimate-MobileGaming.com, we've turned this dream into reality, bringing the gaming universe directly to your doorstep.
Why Choose Ultimate-MobileGaming.com?
1. Affordable Gaming Truck Rental Cost
Curious about the cost? Our gaming truck rental prices are designed to be competitive and affordable. Check out our pricing here and discover how you can transform your event without breaking the bank.
2. Proximity to You
Wondering, "Is there a gaming truck rental near me?" Look no further. Ultimate-MobileGaming.com operates in your area, ensuring that the excitement is just a phone call away. No need to stress about transportation logistics—we've got it covered.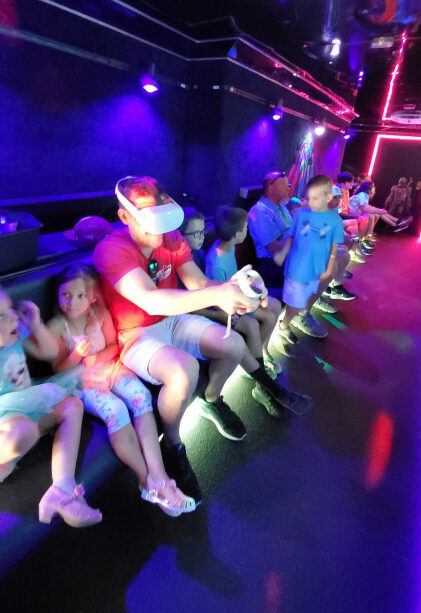 How to Reserve Your Ultimate Gaming Truck Experience
Ready to make your event unforgettable? Booking your gaming truck with Ultimate-MobileGaming.com is easy. Visit our reservation page to secure your date. Act fast—our trucks are in high demand!
Stay Connected with Ultimate-MobileGaming.com
Follow us on social media for the latest updates, gaming tips, and special offers:
Explore Our Blog for Gaming Insights
Curious about the gaming world? Dive into our blog for informative articles, gaming trends, and more. Check out our most recent article for a glimpse into the excitement that awaits you.
Contact Ultimate-MobileGaming.com Today!
For inquiries and bookings, call us at (770) 616-9015. Elevate your event with the ultimate gaming truck rental experience that will leave a lasting impression on your guests.
Don't miss out on the fun—reserve your gaming truck today!