If you're in Winder, GA, and on the hunt for the ultimate gaming experience, look no further than Ultimate-MobileGaming.com. We offer game truck rentals that bring the thrill of gaming to your doorstep. Let's explore the excitement and discover the game truck rental prices that fit your budget.
The Game Truck Experience
What is a Game Truck?
A game truck is not just a vehicle; it's a rolling gaming paradise. Equipped with the latest consoles, high-definition screens, and an extensive library of games, our trucks redefine entertainment. Ultimate-MobileGaming.com is your ticket to an unparalleled gaming experience.
Ultimate-MobileGaming.com: Your Gaming Destination
1. Game Truck Rental Prices Near Me
Wondering about game truck rental prices near you? We've got you covered. Our services extend to Winder, GA, ensuring that the excitement is just a call away. Explore our pricing options and get ready for an affordable gaming adventure.
2. Video Game Truck Rental Prices for Every Budget
At Ultimate-MobileGaming.com, we believe in providing premium entertainment without breaking the bank. Check out our video game truck rental to find the perfect package for your event. Quality gaming doesn't have to come with a hefty price tag.
3. Game Truck Rentals in Atlanta
Planning an event in Atlanta? Our game truck rentals extend beyond Winder, covering the vibrant city of Atlanta. Elevate your event with the ultimate gaming experience, no matter where you are in the Atlanta area.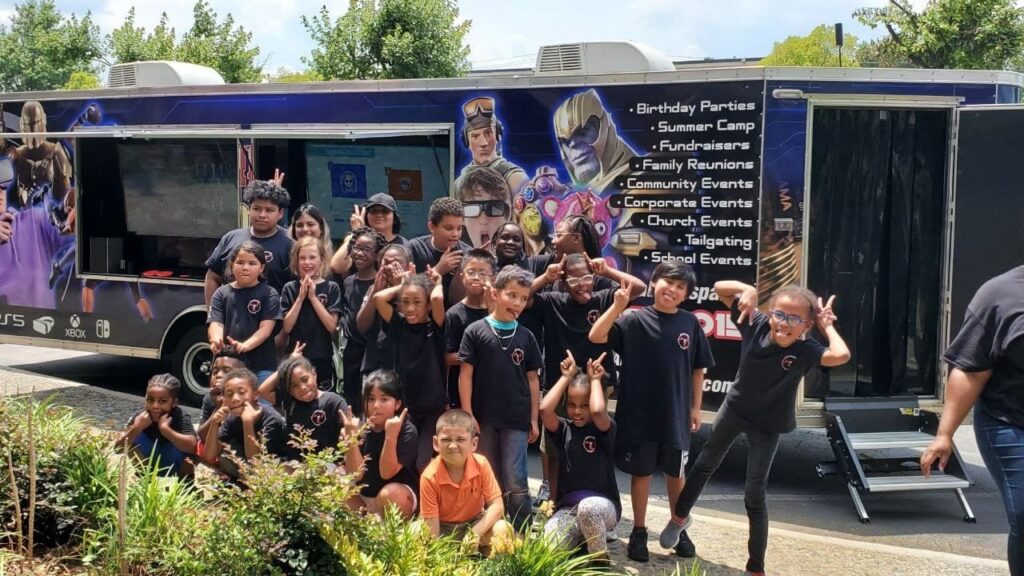 How to Reserve Your Gaming Adventure
Ready to level up your event? Booking with Ultimate-MobileGaming.com is a breeze. Visit our reservation page to secure your date. Act fast—our trucks are in high demand!
Stay Connected with Ultimate-MobileGaming.com
Follow us on social media for the latest updates, gaming tips, and special offers:
Explore Gaming Insights on Our Blog
Dive into the gaming world with our insightful blog. Check out our most recent article for a sneak peek into the excitement that awaits you.
Contact Ultimate-MobileGaming.com Today!
Ready to bring the ultimate gaming experience to your event? Contact us at (770) 616-9015. Discover affordable game truck rental prices and elevate your celebration with the premier gaming service in Winder, GA.
Don't miss out on the fun—reserve your game truck today!