In the world of entertainment, innovation knows no bounds. Imagine a scenario where you and your friends are immersed in the latest video games, enjoying intense battles and friendly competitions. Now, take that scenario on the road! Welcome to the exhilarating world of Video Game Truck Rental. This article dives deep into this fascinating concept, bringing you everything you need to know about turning your ordinary gathering into an unforgettable gaming extravaganza. Let's hit play and explore the ins and outs of Video Game Truck Rental.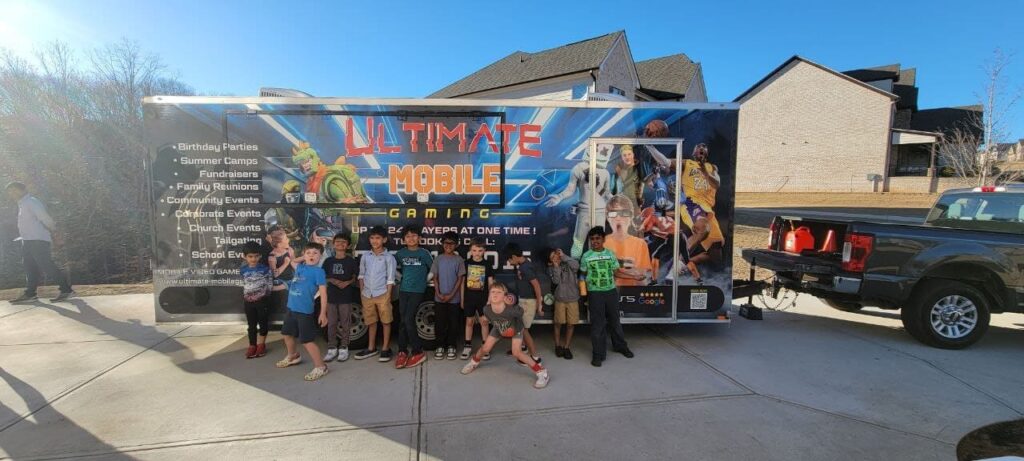 Video Game Truck Rental: Gaming Meets Mobility
Gaming has taken a new turn, quite literally, with Video Game Truck Rentals. These mobile gaming units are revolutionizing the way we experience video games. Picture a custom-designed truck equipped with multiple gaming consoles, high-definition screens, and a surround sound system. The result? A gaming paradise on wheels that can roll up to your doorstep.
The Ultimate Gaming Experience
Video Game Variety: The Video Game Truck Rental experience is a gamer's dream come true. From action-packed shooters to exhilarating racing games, these trucks offer an impressive library of titles suitable for all ages and preferences.
Socializing on Wheels: Beyond the immersive gaming experience, these trucks promote social interaction. Gather your friends, family, or colleagues and enjoy multiplayer games that foster friendly competition and collaboration.
Convenience Redefined: Hosting a memorable event has never been easier. No need to worry about equipment setup or venue arrangements. The truck arrives fully equipped, ready to provide hours of non-stop gaming excitement.
Why Choose Video Game Truck Rental?
Unique Entertainment: Break away from the usual party ideas and surprise your guests with a Video Game Truck Rental. It's a conversation starter, a crowd pleaser, and an experience that will be talked about long after the event.
All-Weather Fun: Rain or shine, the party goes on. These trucks are climate-controlled, ensuring that weather doesn't dampen the gaming spirits.
Customizable Packages: Tailor your gaming experience according to your preferences. Whether it's a birthday party, corporate event, or community gathering, Video Game Truck Rental companies offer various packages to suit different occasions.
How Does It Work?
Booking Process: Start by selecting your desired date and time. Contact a Video Game Truck Rental company and discuss your event's details. Once confirmed, the gaming truck will arrive at your location, ready to roll.
Onboard Staff: Experienced staff members accompany the truck to ensure everything runs smoothly. They assist with game selection, setup, and provide technical support throughout the event.
Gaming Galore: Step inside the truck and immerse yourself in a world of gaming marvels. The truck comes equipped with multiple gaming stations, allowing multiple players to enjoy different games simultaneously.
FAQs about Video Game Truck Rental
Is Video Game Truck Rental Suitable for All Ages?
Absolutely! Video Game Truck Rental is designed to cater to players of all ages. From kids to adults, everyone can enjoy the gaming extravaganza.
What Types of Games Are Available?
The gaming library includes a wide range of games, from family-friendly titles to more intense and challenging ones. There's something for everyone.
Can I Rent the Truck for Corporate Events?
Certainly! Video Game Truck Rental is an excellent addition to corporate gatherings, team-building events, and office parties. It adds a unique element of fun and camaraderie to professional settings.
How Far in Advance Should I Book?
To secure your desired date and time, it's recommended to book the Video Game Truck Rental as early as possible. Popular dates tend to fill up quickly.
Is the Gaming Equipment Sanitized?
Yes, hygiene is a top priority. All gaming equipment and surfaces are thoroughly cleaned and sanitized before each event, ensuring a safe and enjoyable experience for everyone.
Can I Request Specific Games?
Absolutely! Many Video Game Truck Rental companies allow you to request specific games or genres to be included in the gaming lineup. Just let them know your preferences when booking.
Conclusion
With Video Game Truck Rental, entertainment reaches a new level of excitement. It's not just about gaming; it's about creating lasting memories and shared experiences. These mobile gaming units bring people together, fostering connections and laughter in a unique and dynamic way. So, whether you're celebrating a birthday, hosting a corporate event, or simply looking for an unforgettable way to spend time with friends, Video Game Truck Rental has you covered. Get ready to hit the road to gaming paradise!